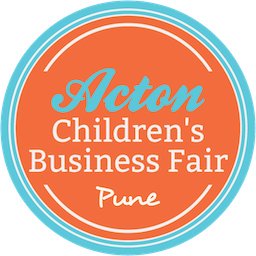 Flourish school presents
Pune Children's Business Fair
Sunday, 19 Feb 2023 at Creaticity Mall from 10 AM
Let us help our children take their first entrepreneurial steps!
Children ages 6 - 14 come up with ideas for a product that they can build and something that people will pay for. They also come up with ideas on how to market and sell this product at our one-day fair for a profit.When?
Sunday, 19th of February 2023
11 AM to 1:30 PMWhere?
Creaticity Mall (formerly Ishanya)
Opposite Golf Course, Shastri Nagar, Yerwada
Pune - 411006 (Map link here)We will host 32 booths at the 3rd Flourish School's Children's Business Fair event at Creaticity Mall.The Flourish School Pune, along with the generous support of our sponsors, volunteers and well-wishers, sponsor this event.We all believe that principled entrepreneurs are heroes and role models for the next generation.Whether an entrepreneur is famous like Ratan Tata, Anand Mahindra, Anand Deshpande, or they are one of the thousands of unsung business owners across this country; these are the people who make sacrifices to innovate, create jobs and serve their communities.How to participate?1. Click on the Register for CBF 2023 button below to submit your business idea. (It is free to send an application).
We may get in touch with you for more details.
2. Once approved, you will be sent a request to pay for the booth via UPI / Google Pay / Credit Card / Bank Transfer.
3. Once you pay the booth fees, your participation is confirmed, and you can get started in making the products to sell at the fair.Last date for registrations?Registrations close on Friday, 10th of Feb 2023 or once we run out of booths. Whichever comes first.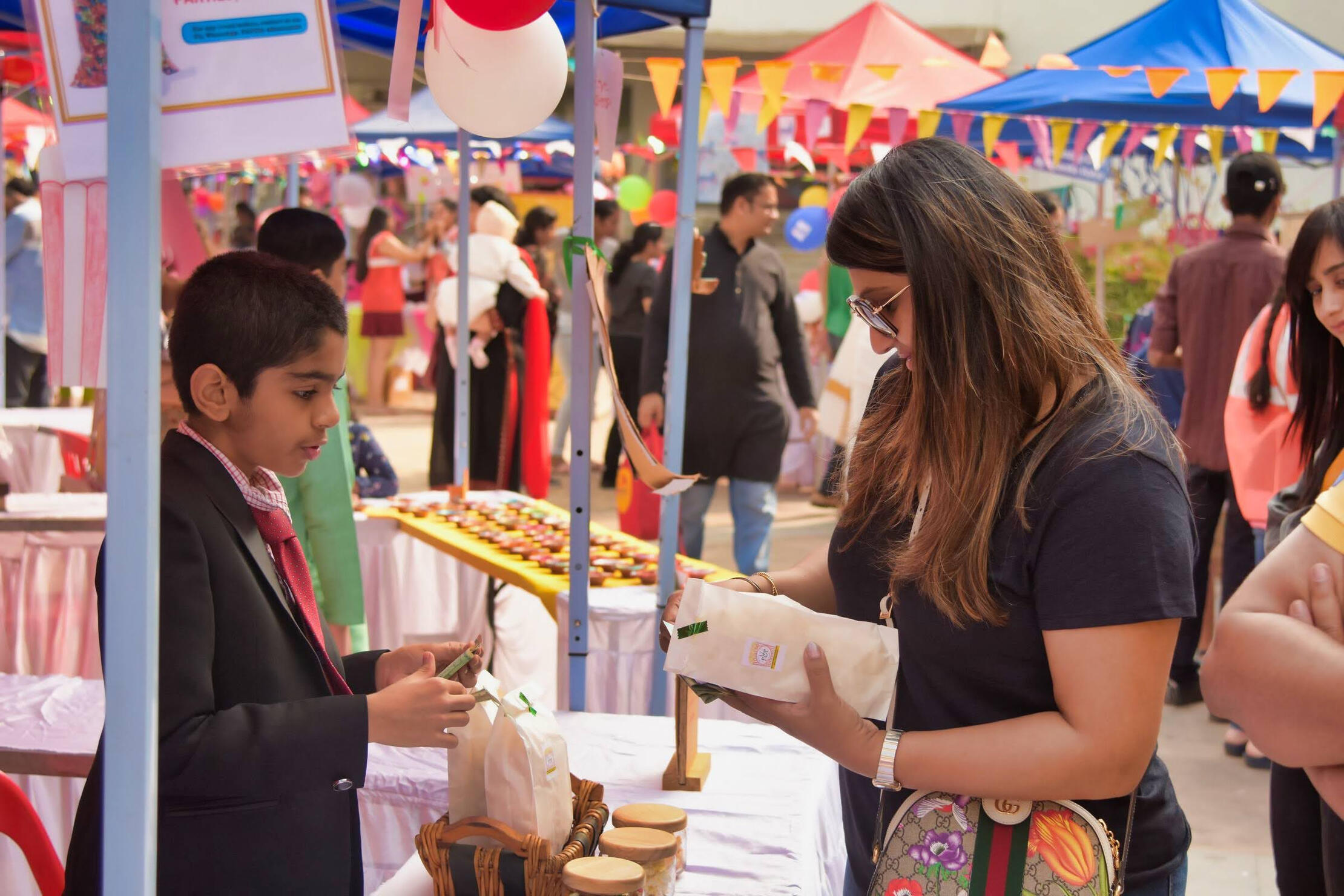 Looking for Inspiration?There are many videos on YouTube which can give you great ideas on what to make, how to set up your stall, etc.Check some of them out here:
https://www.youtube.com/results?search_query=childrens+business+fair
How involved can parents be?Parents of younger children may sit in the booth, but the children should be responsible for set up, customer interaction, and sales.Parents may help their children fill out the application, but we expect the children to do as much as possible by themselves.Remember: This is a children's business fair. The goal is to show our children what it takes to plan, market, run and execute a successful business.
Is there a competition?Yes. There will also be a contest for our young entrepreneurs for the best business idea in the following age groups:Ages 6 - 7
Ages 8 - 10
Ages 11 - 12
Ages 13 - 14Booths will be judged on the following categories:
1. Highest Business Potential
2. Most Original
3. Best PresentationThere will be prizes for each age group and category.All participants will get a Certificate of Participation and priority entry in future Flourish School's Children's Business Fairs in Pune.
Frequently Asked Questions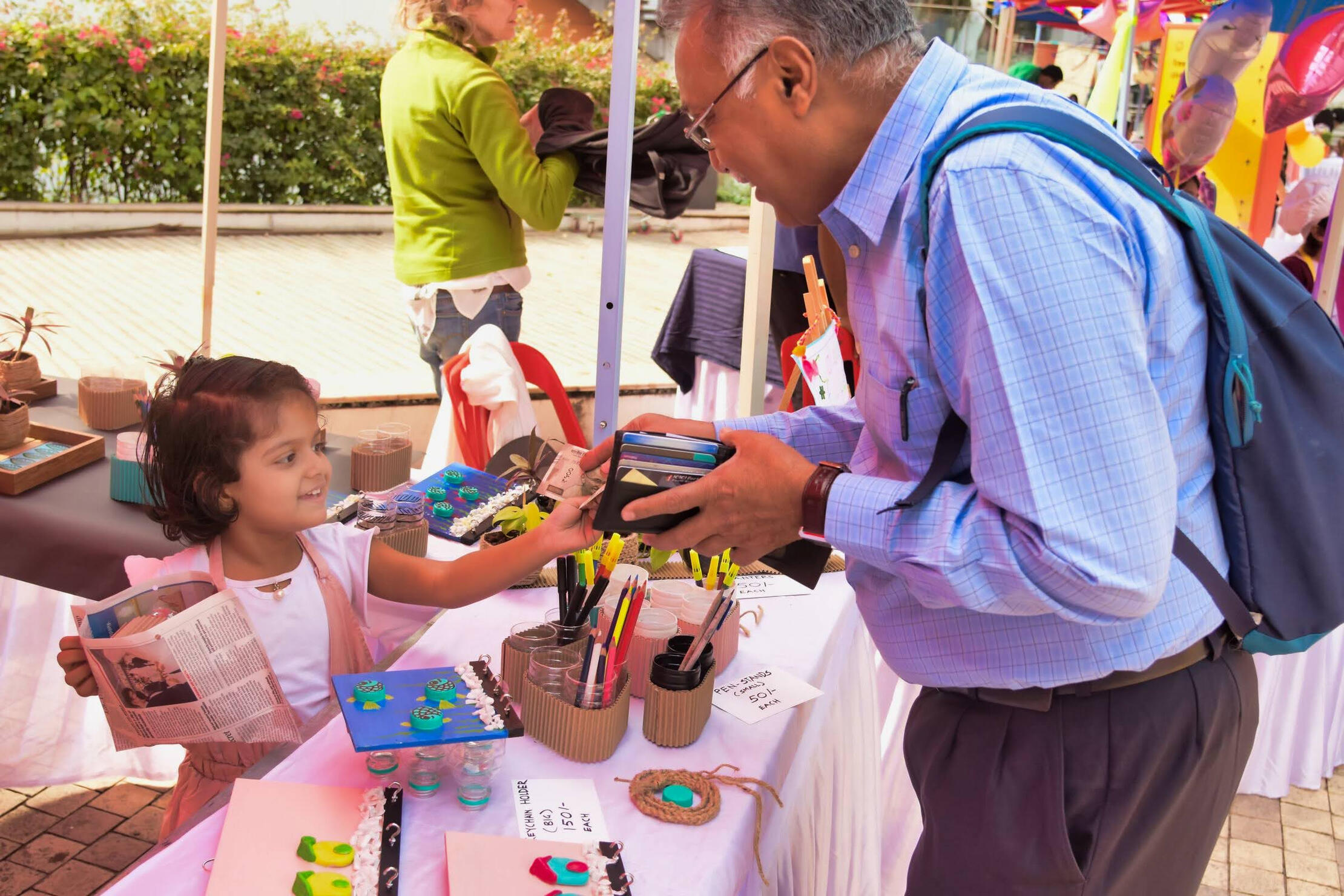 Is this only for students of Flourish School?
No. The Pune Children's Business Fair is open to all children in Pune between the ages of 6 and 14.
Irrespective of the school you attend and whether you attend one or not.What are the age groups of the children that can participate in the fair?Children between the ages of 6 to 14 can participate in the fair.Can children participate as a team?Yes. Upto 3 participants per business.For the purpose of the competition, the age of the oldest child will be considered while slotting them in an age group.Are there any charges to get a booth?Yes. Once your application is accepted, there is a one-time fee of Rs. 900 towards booth fees.Can I submit more than one business application?Yes! Go for it.
If more than one of your applications is accepted, you can choose which one you would like to go ahead with.
You cannot have more than one booth at the fair (for obvious reasons!)Is there a ticket/charge to simply attend the event?No. This will be a free event to attend. If you are coming down in a vehicle, the venue (Creaticity) may charge their standard parking charges - but otherwise, it is free to visit and check out the booths.We encourage you to invite all your friends and families to come and enjoy a pleasant February Sunday morning with budding young entrepreneurs.Are food stalls allowed?
Yes. Food stalls are allowed.
However, please note that there is no electric point provided at the venue and you would not be able to bring a gas cylinder or similar things to heat food at the venue.The food that you bring to the venue should be handled in a hygienic manner and must stay fresh until 2 PM on the day of the fair.What is the Flourish School?The Flourish School is a new mixed-age, learner-driven school in Pune for grades 1-8 (ages 6-13). (It will go up to grade 12 in due course).At Flourish, entrepreneurship forms a big part of our curriculum, and with the Children's Business Fair, we wanted to bring this to the community.If you would like to find out more about the school, please check us out at https://flourishschool.orgI have more questions!We have a more elaborate FAQ section (above). Please check if we have already answered your question.In case we haven't, please use the Contact Us link at the bottom of the page or send us an email at: cbf@flourishschool.org
Registration
We are sorry, but we are all out of booths now, and our waitlist is also full.
As such, we are not taking any further registrations.We hope you will attend the fair and encourage our young entrepreneurs on Sunday, the 19th of February, from 11 AM onwards.
Get a reminder before the fair
Click this link to get a reminder via WhatsApp.Alternatively, you can fill up the form below to join the Flourish School newsletter and receive an email a few days before the fair to be reminded of the fair in case you want to attend it.
This site is protected by reCAPTCHA and the Google Privacy Policy
and Terms of Service apply.
Thank You to Our Incredible Sponsors
Sponsorship Opportunities
Please click here to read about sponsorship opportunities with the CBF.
Friends of CBF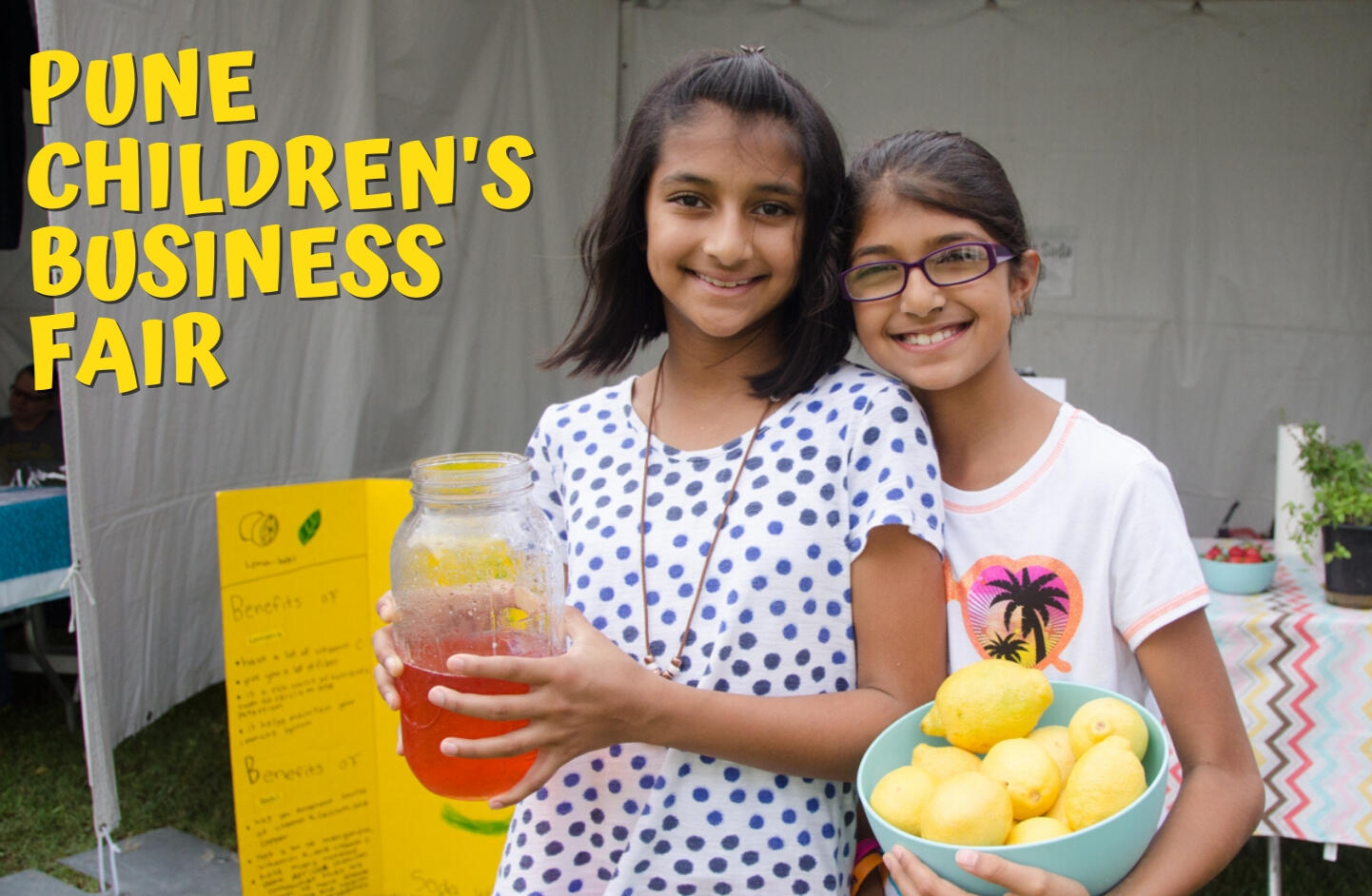 Be a friend of the Pune Children's Business Fair!If you would like to sponsor the event in your personal capacity to help us keep it reasonably priced for participants, we have set up a Friends of CBF page where you can contribute.The Pune Children's Business Fair is a not-for-profit event to help our children have the experience of starting businesses and seeing what it takes to make something that others will pay for.Sponsors and friends help keep the cost of participation low so that more children can participate and experience this.
Friends of the Pune Children Business Fair- Sameer Neb
---
© 2022-23 Flourishing Schools Pvt. Ltd. All rights reserved.